Chiropractic – An Effective Approach to Health
Welcome to Chiropractic! Did you know that Chiropractors are the largest group of alternative/complimentary health professionals in North America? There are 190 million patient visits to Chiropractors every year, and chiropractic treatment offers best practices in research supported musculoskeletal care.
Doctors of Chiropractic use many treatment approaches including spinal manipulation, electrotherapeutic modalities, stretching, exercise, and spinal decompression as an effective approach to patient care.
Aches and pains in the neck, back, or other body parts can signal that the Neuro–Musculoskeletal system is not functioning optimally.
Commonly treated conditions include back, neck, shoulder, hand, arm, hip, knee, ankle, and foot pain or injury as well as tension and migraine headaches often resulting from personal injury, motor vehicle accidents, sports injuries, and poor work, leisure, or sleeping postures.
When specific and individual concerns are identified, patients of all ages can benefit from Chiropractic assessment and treatment. Our youngest patient to date was just 23 hours old and the oldest is 99 years and counting!
Call our office at 780-496-9980 to book an appointment.
---
Dr. Brad Semeniuk – Chiropractor
Dr. Semeniuk is a chiropractor with over 30 years of practice dedicated to improving the lives of his patients. After graduating from the Canadian Memorial Chiropractic College in 1990, he practised in Saskatoon, Saskatchewan before establishing a permanent practice in West Edmonton.
From the onset Dr. Semeniuk adopted a "patient centered approach" to care. Careful listening to patients and empathizing with their concerns, performing thorough examinations and formulating tissue specific diagnosis and treatment recommendations, and collaborating with other health care professionals are all factors which have resulted in a formula for successful patient outcomes.
Dr. Semeniuk particularly enjoys "challenging" patients with conditions which are chronic or have been resistant to other treatment approaches and welcomes the opportunity to help.
Dr. Semeniuk is proficient in the following treatments:
Spinal manipulation
Activator treatment
Drop-table technique
Rehabilitative exercise prescription
Interferential therapy
Shockwave therapy
Spinal decompression – traction
Acupuncture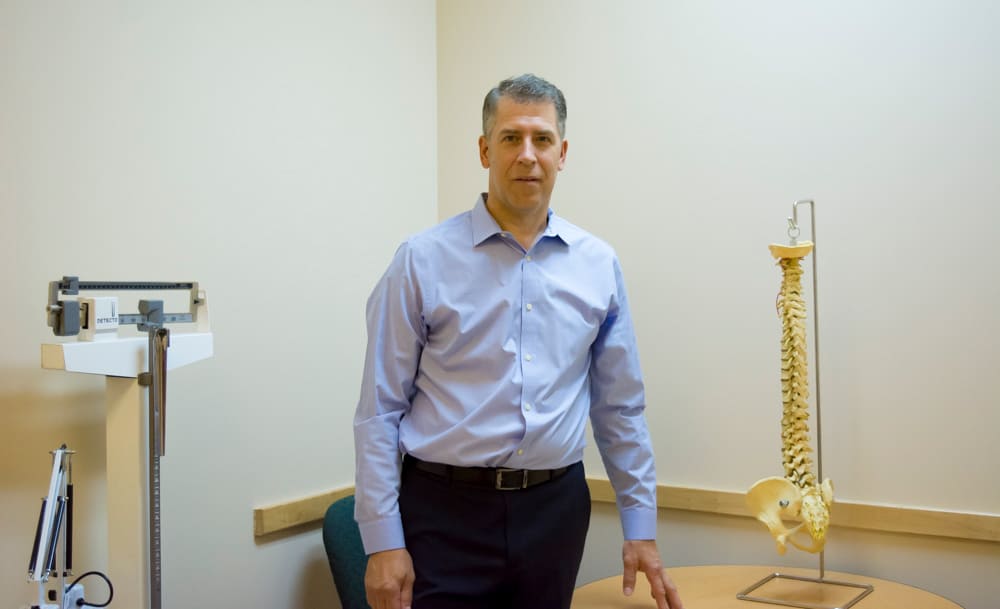 "My 30 years in practice has been extremely rewarding as it has allowed me the privilege to meet, help and learn from thousands of wonderful people of all ages. For that I am very grateful."
---
Dr. Gillian Altheim – Chiropractor
Dr. Altheim graduated from the Canadian Memorial Chiropractic College in Toronto, ON in 2020. She recently joined Dr. Semeniuk's practice at Meadowlark Chiropractic Clinic.
Dr. Altheim enjoys working with patients of all backgrounds with a variety of conditions from head to toe. She has a background in a number of sports including hockey, soccer, track, and swimming. Dr. Altheim had the opportunity to work with AAA Bantam and Atom hockey teams, in addition to high level soccer teams throughout her time in Toronto.
Dr. Altheim is proficient in the following techniques:
Spinal manipulation
Extremity manipulation
Drop-table technique
Rehabilitative exercise prescription
Postnatal rehabilitation
Shockwave therapy
Acupuncture
Activator treatment
Clinical and athletic taping
Instrument assisted soft tissue mobilization (IASTM)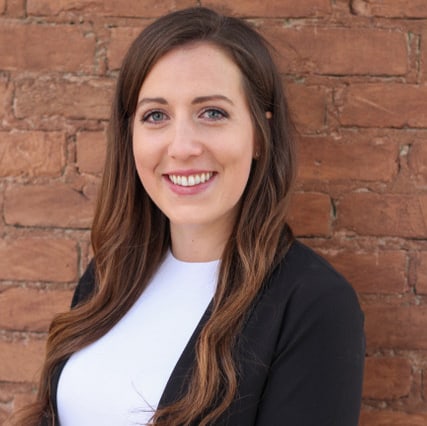 Testimonials
My experience with Dr. Semeniuk and Alanah has been nothing but spectacular. The office is a warm, welcoming environment - one that I would highly recommend.
Dr. D Larsen



Testimonials
I've been Dr. Semeniuk's patient for 16 years. He's great! He takes the time needed to find out what is wrong and he listens to what I tell him. I have recommended him to family and friends. And he has a great sense of humour!
Laura Boekholt



Testimonials
I have been attending Meadowlark Chiropractic Clinic for combination therapy for more than 5 years. During this period I have had multiple and complex injury related problems. Through a caring and comprehensive approach Dr. Brad and his associates have provided me with a variety of therapy methods including chiropractic, acupuncture and massage. In every instance I was provided with relief from symptoms in a caring environment. I highly recommend Dr. Brad and Alanah for any person living in pain.
Jeff Potter



Testimonials
Sometimes my workouts take their toll on my back, so when I need help, I never hesitate to call Dr. Brad's office. His experience and bedside manner always has me leaving the clinic feeling better. I saw Dr. Brad for the first time after a friend recommended him – I would like to recommend him too. Dr. Brad, by far, is my favorite Chiropractor!
Wade Aranas



Testimonials
I've been seeing Dr. Brad for about 20 years now and as well as being a wonderful Chiropractors, I think he is an awesome person!
Linda Peterson



Testimonials
I have been seeing Dr.Brad for over 20 years now and he is the best diagnostic chiropractor I have ever been to. He listens very well to your information and always fixes the problem. We have recommended Dr. Brad to all our family and friends and they have the same opinion of him. I would not hesitate in sending anyone to him.
Murray Geddes