An Ancient Alternative
Acupuncture is one of the core components of Traditional Chinese Medicine (TCM). Originating in China over 2000 years ago, TCM is widely used today as both a stand-alone method of health care and as a compliment to other treatments, such as chiropractic and massage therapy. It is useful in treating many different diseases, disorders, and painful conditions.
Dr. Semeniuk completed his training in Medical Acupuncture at the University of Alberta. He studied under Dr. Steven Aung, a respected and renowned teacher, lecturer, and practitioner in Edmonton and worldwide.
Dr. Altheim completed her training in Neurofunctional Acupuncture through McMaster University in Hamilton, ON.
Call our office at 780-496-9980 to book an appointment.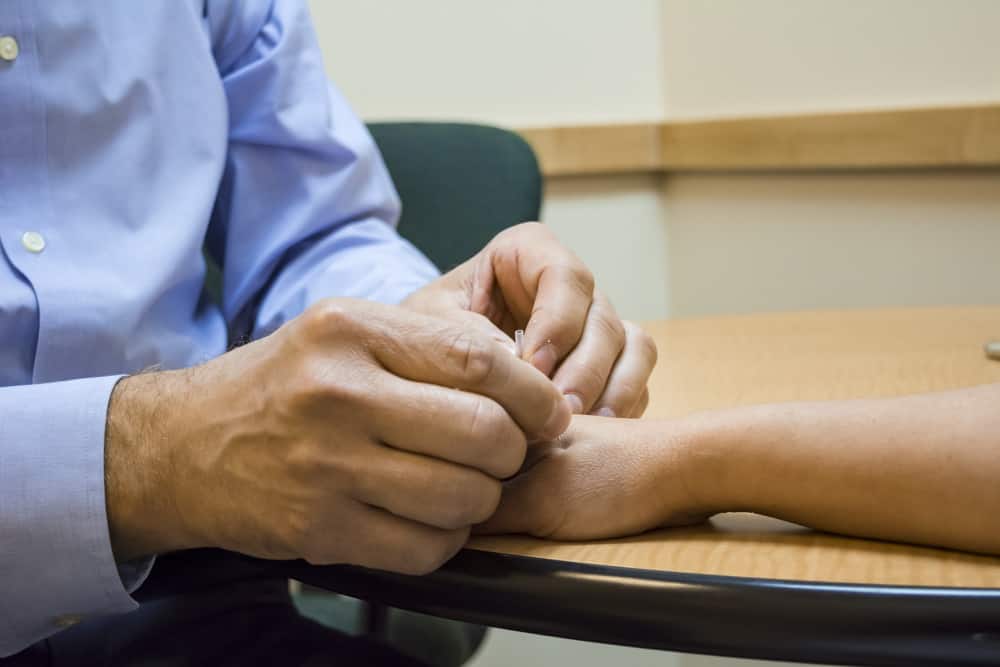 Testimonials
My experience with Dr. Semeniuk and Alanah has been nothing but spectacular. The office is a warm, welcoming environment - one that I would highly recommend.
Dr. D Larsen



Testimonials
I've been Dr. Semeniuk's patient for 16 years. He's great! He takes the time needed to find out what is wrong and he listens to what I tell him. I have recommended him to family and friends. And he has a great sense of humour!
Laura Boekholt



Testimonials
I have been attending Meadowlark Chiropractic Clinic for combination therapy for more than 5 years. During this period I have had multiple and complex injury related problems. Through a caring and comprehensive approach Dr. Brad and his associates have provided me with a variety of therapy methods including chiropractic, acupuncture and massage. In every instance I was provided with relief from symptoms in a caring environment. I highly recommend Dr. Brad and Alanah for any person living in pain.
Jeff Potter



Testimonials
Sometimes my workouts take their toll on my back, so when I need help, I never hesitate to call Dr. Brad's office. His experience and bedside manner always has me leaving the clinic feeling better. I saw Dr. Brad for the first time after a friend recommended him – I would like to recommend him too. Dr. Brad, by far, is my favorite Chiropractor!
Wade Aranas



Testimonials
I've been seeing Dr. Brad for about 20 years now and as well as being a wonderful Chiropractors, I think he is an awesome person!
Linda Peterson



Testimonials
I have been seeing Dr.Brad for over 20 years now and he is the best diagnostic chiropractor I have ever been to. He listens very well to your information and always fixes the problem. We have recommended Dr. Brad to all our family and friends and they have the same opinion of him. I would not hesitate in sending anyone to him.
Murray Geddes