Our Massage Therapists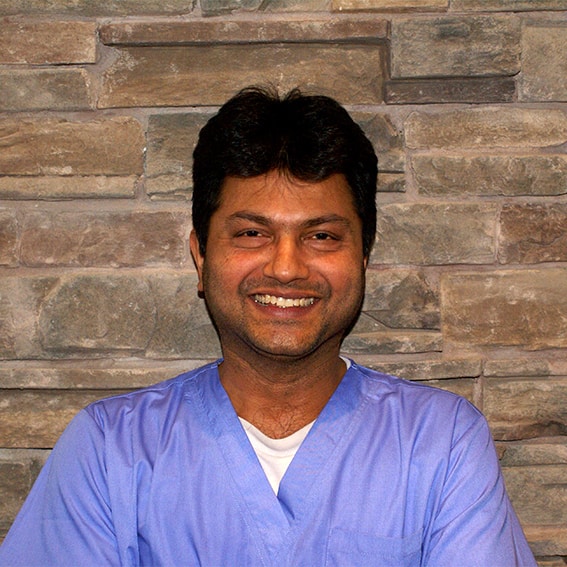 Chandra Shekhar, BA, MBA, RMT (Clinical)
With an extensive educational background and over 35 years of experience in various techniques of clinical massage therapy, yoga, stress and pain management in both India and Canada, Chandra (RMT) is highly qualified to determine patient needs and requirements. Chandra's Canadian massage training was at MaKami College in Edmonton and included the 3000 hour Advanced Clinical Massage program.
His extensive clinical training allows him to customize patient care using relaxation, therapeutic, and orthopedic massage for chronic pain, sports injuries, personal and motor vehicle accidents and trauma, post surgical  rehabilitation, and pre and post natal, post traumatic stress, and in the support of cancer patients. His unique training and experience in the use of essential oils sets him apart from his peers and greatly enhances his patient's overall experience.
Other techniques that he employs include Hot stone massage, Lymphatic drainage, cupping, trigger point therapy, and traditional Indian head massage.
Chandra's philosophy of health and wellness resides in achieving balance in mind, body, and spirit by providing treatment techniques based on the needs and conditions of his patients within his massage practice. He sees this goal as a mutual effort between therapist and patient—treatments plans support patient's needs. Chandra takes a collaborative approach in working with other healthcare professionals, including chiropractors, physicians, physiotherapists, and others.
Chandra believes that "it is the human touch that makes a huge difference in relieving many different forms of hidden and manifested pain."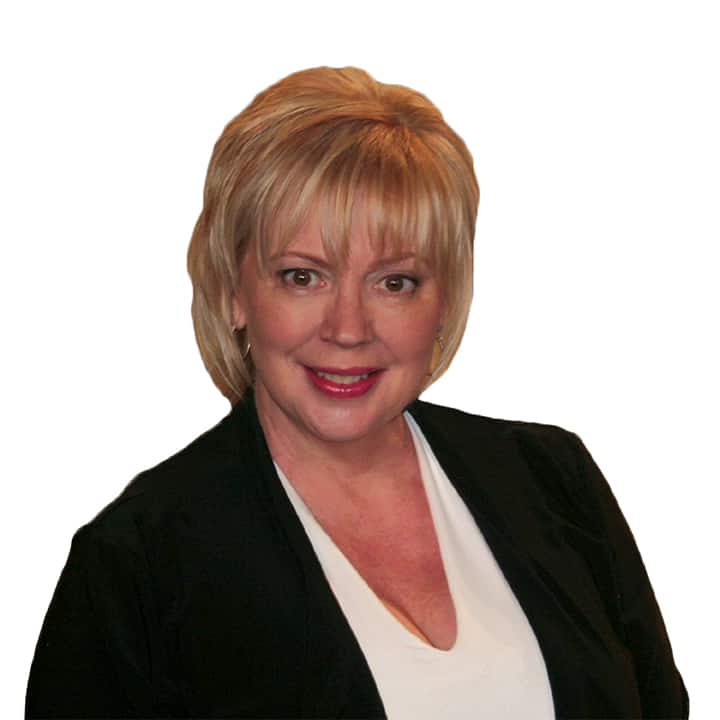 Connie Baxter, RMT
Connie Baxter (RMT) is joining the Meadowlark Chiropractic Clinic. She brings with her over 25 years of clinical and practical experience as a Registered Massage Therapist (RMT). She engages in a collaborative approach with her clients in assessing, addressing, and achieving their treatment goals.
Connie is skilled in many areas of massage therapy, including the following:
Deep tissue
Swedish
Pre/post-natal massage
Trigger Point Therapy
Myofascial and Connective Tissue Release
Neuromuscular Therapy
Sports Massage
Cranial Sacral Therapy
Thai Table Massage
Stretching
Hydrotherapy
Fire Cupping
Through her training, Connie is able to assess and treat TMJ disorders and postural distortions such as forward head posture, rounded shoulders, hip rotations, scoliosis, and 'tech-neck'— the cause of headaches and body pain so common with office workers.  She is aware of the stress that emotional and physical pain causes the body, whether it is pregnancy and delivery, injuries, illness, work-related, and/or aging issues. Connie combines modern and ancient treatments to aid in the healing process. The result is a refreshed, relaxed, and healthy body.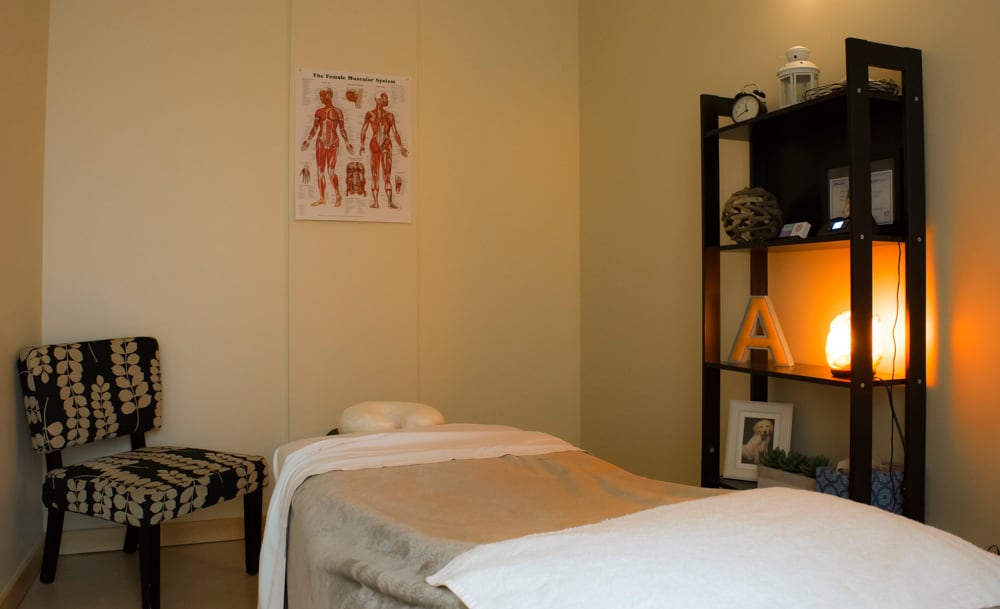 Testimonials
My experience with Dr. Semeniuk and Alanah has been nothing but spectacular. The office is a warm, welcoming environment - one that I would highly recommend.
Dr. D Larsen



Testimonials
I've been Dr. Semeniuk's patient for 16 years. He's great! He takes the time needed to find out what is wrong and he listens to what I tell him. I have recommended him to family and friends. And he has a great sense of humour!
Laura Boekholt



Testimonials
I have been attending Meadowlark Chiropractic Clinic for combination therapy for more than 5 years. During this period I have had multiple and complex injury related problems. Through a caring and comprehensive approach Dr. Brad and his associates have provided me with a variety of therapy methods including chiropractic, acupuncture and massage. In every instance I was provided with relief from symptoms in a caring environment. I highly recommend Dr. Brad and Alanah for any person living in pain.
Jeff Potter



Testimonials
Sometimes my workouts take their toll on my back, so when I need help, I never hesitate to call Dr. Brad's office. His experience and bedside manner always has me leaving the clinic feeling better. I saw Dr. Brad for the first time after a friend recommended him – I would like to recommend him too. Dr. Brad, by far, is my favorite Chiropractor!
Wade Aranas



Testimonials
I've been seeing Dr. Brad for about 20 years now and as well as being a wonderful Chiropractors, I think he is an awesome person!
Linda Peterson



Testimonials
I have been seeing Dr.Brad for over 20 years now and he is the best diagnostic chiropractor I have ever been to. He listens very well to your information and always fixes the problem. We have recommended Dr. Brad to all our family and friends and they have the same opinion of him. I would not hesitate in sending anyone to him.
Murray Geddes