A Natural & Holistic Approach
Welcome to Chiropractic! Did you know that Chiropractors are the largest group of alternative/complimentary health professionals in North America? There are 190 million patient visits to Chiropractors every year.
Chiropractic treatments offer a natural, holistic approach to patient care. Chiropractors use spinal adjustments to reduce stress on nerves in order to start the healing process.
Aches and pains or discomfort in your neck, back, or other body parts can be signals that your neuro-musculo-skeletal system is not functioning at its optimum level.
Conditions most commonly treated with chiropractic manipulation include lower back and neck pain, tension and migraine headaches, and various other spinal conditions, such as shoulder, ankle/foot, and temporomandibular joint pain.
Call our office at 780-496-9980 to book an appointment.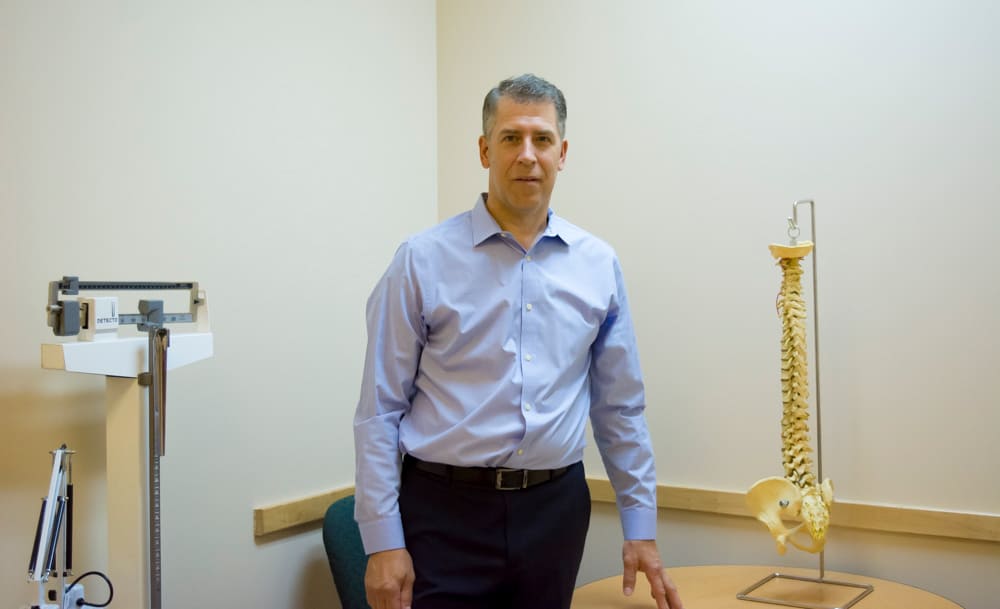 Treatments
Here at Meadowlark Chiropractic Clinic, Dr. Brad Semeniuk is trained in a variety of safe, effective, and low-force treatments, including spinal manipulation and activator treatment.
Spinal Decompression: Traction
This can be an extremely valuable treatment for patients with chronic neck or back pain, disc injury, Degenerative Disc Disease, or nerve compression resulting in arm/leg pain, or numbness/tingling.
It is painless and comfortable.
Office Hours
Podiatrist & Massage only on Saturdays. We are closed on Sundays.